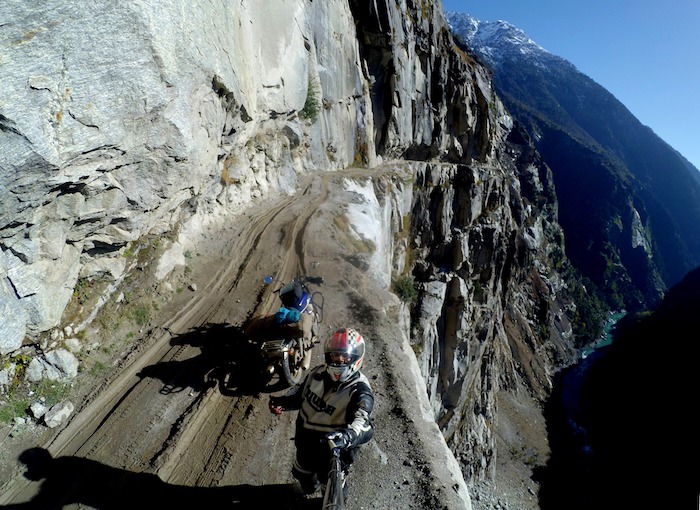 After catering to more than 300 satisfied riders in 2016, we have a bigger platter of rides for motorcyclists hungry for adventure and off-beat travel in 2017.
Along with a bit of a vertigo, we are excited to announce our latest tour - A ride to Pangi Valley, which is dubbed as the most dangerous road to ride in the world. The tour is surely a religious experience for riders looking for a very unique off road experience and adrenaline pumping adventure. Dates and details here.
We have also tweaked the ride flows of our popular Ladakh and Spiti rides. The new routes evolve from our constant endeavour to give you the best ride experience. If you have already done Ladakh and still have a Himalayan hang over, a ride to Spiti would be a perfect fix.
Himalayan reminds us of another exciting update - we will have a brand new fleet of the recently-launched dual-sport motorcycle - the Royal Enfield Himalayan for select tours in 2017.
Having spoilt you for choices, let us know which experience you are looking forward to. As always, we look forward to riding with you.