Boleng · Jenging · Siang · Mariyang · Ranaghat · Mebo · Dambuk · Dibang · Roing · Mayodia pass · Balijan · Pasighat · Brahmaputra · Dibrugarh
Video of the ride by Wango, who rode with us on the last ride
This 13 day adventure tour in the Himalayas of mystical North-East India covers the state of Arunachal Pradesh. Arunachal Pradesh literally means "The Land of the Dawn-lit Mountains" and in thickly populated India, Arunachal has the least population per square mile. Very little was known about this part of India and hence it was also referred to as "The Hidden Land". Geographically too, Arunachal has the most diverse landscape that India has to offer. From the mighty Himalayas to miles-wide flat river basins, thick jungles to barren sandy plains, nature forms an immaculate orgy in over 50,000 square miles of Arunachal.
Due to the overwhelming forces of nature, Arunachal has a meagre road network and that's what makes this tour One Crazy Ride. The tour will test your riding skills to the max. Slush, sand, rain, jungle dirt tracks, rocky river beds, boat rides and camping makes this ride a religious experience for the ultimate adventure seeker. And the high drama within all this is the rickety wooden bridge you have to ride over. The locals in Arunachal do not refer to the roads as good or bad, but as "adventurous." But apart from adventure, Arunachal has various indigenous tribes and their lifestyle and culture change drastically every 60 miles. From the biggest Buddhist temples to small villages where local Gods are either Nature or the Sun and Moon, this intoxicating mix of culture and adventure guarantees that every second of this tour will make you feel alive.
Dates :
December 26, 2016 to January 7, 2017
Duration :
13 days, Dibrugarh to Delhi
Distance covered :
750 miles (1,200 kms) approx
Eligibility :
Due to the difficult terrain and wilderness, only experienced motorcyclists with touring experience would be admitted after being screened by the road captain.
Maximum group size :
10 riders
Minimum group required :
6 riders
Pricing :
Rider : USD 3,490
Rider & Pillion : USD 6,490
Booking amount : USD 500
Motorcycle Tour price covers
Restricted Area Permits for Arunachal Pradesh
Airport transfers in Dibrugarh
Royal Enfield 500cc motorcycle
Fuel, oil & routine maintenance
Stay on twin-sharing basis in hotels

All meals (breakfast, lunch, dinner, snacks) & beverages (bottled water, juices, tea, coffee) on all days
2 experienced English-speaking Road Captains
2 support vehicles for carrying luggage and other essentials

Mechanic throughout the tour
Cook and cooking staff
All tolls / entry fees
Tour price exclusions
Your to & fro travel / flight from Delhi to Dibrugarh
Your food and accommodation in Delhi
Airport transfers in Delhi
Alcoholic beverages
Travel insurance
Anything not mentioned in the Inclusions section.
Availability
One Crazy Ride -

9 SPOTS LEFT
Day-wise route plan
Day 1
Dec 26
Monday
Arrive in Dibrugarh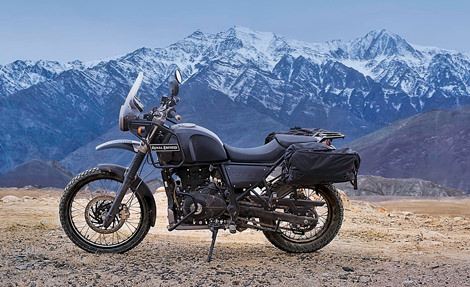 Dibrugarh, in the state of Assam, is a bustling town on the banks of the Brahmaputra. It's a scenic 4 hour flight away from New Delhi, on which one is awarded a stunning views of some of the highest Himalayan peaks, including Mount Everest. The Ride of My Life team will pick you up from Dibrugarh airport and take you to your hotel in Dibrugarh. After reaching the hotel, the Road Captain briefs you on the entire ride flow of the tour and the day-wise schedule. You also take your motorcycle for a short spin so that you get used to it.
Day 2
Dec 27
Tuesday
Dibrugarh to Ranaghat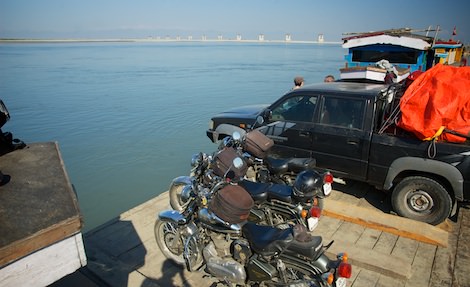 You kickstart One Crazy Ride by riding east along some of the oldest tea plantations in the world to reach Bogibeel near Dibrugarh. Since Arunachal Pradesh has little road connectivity, you take a one hour ferry ride to cross the Brahmaputra over into Arunachal Pradesh from Assam. Your initial ride today is on smooth highways and tricky elephant corridors, but soon you will find yourself on lesser used dirt tracks, thick sandy patches and dry riverbeds.
Day 3
Dec 28
Wednesday
Ranaghat to Boleng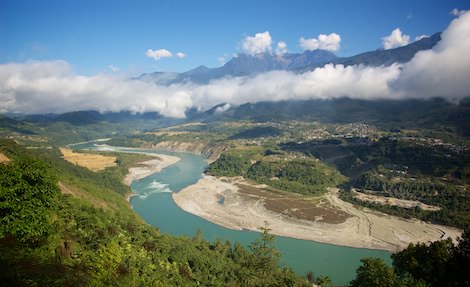 Today, you start the ride that you will remember for the rest of your life. Words cannot explain the experiences the mystical land of Arunachal Pradesh has in store for you. From now on, nature in its purest form will be your companion for the rest of the ride. As you ride northwards, the plains give way to open Himalayan mountain vistas and the mighty Siang river (which becomes the Brahmaputra river in Assam) rushing past on your right. The roads also get better and the ride much smoother. The road zig-zags on the hills along the river offering some breathtaking views of the turquoise blue waters of the river. For the night, you do a homestay with the indigenous Adi tribe in a beautiful village close to Boleng town.
Day 4
Dec 29
Thursday
Boleng to Jenging
Today you ride along the Siang river and pass along many tribal villages. The first wooden hanging bridge has been dismantled and replaced with a proper metal bridge, but it's still an exciting ride over the green waters of the Siang. After some beautiful curvy roads through bamboo forests, you arrive at Jenging.
Day 5
Dec 30
Friday
Jenging to Mariyang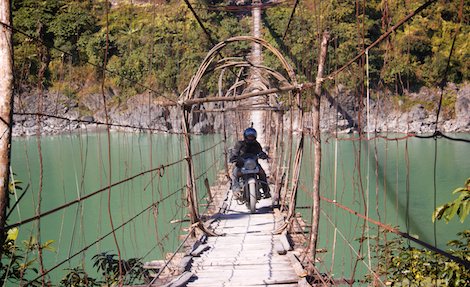 After riding a motorcycle in India for 4 days, you will have a wide grin on your face as you look at the narrow suspension bridge made out of wood and bamboo. What will set your heart racing is the fact that you will be riding your motorcycle across this bridge. The perfect experience for an adventure motorcyclist. The bridge is motorable by all means and you will be surprised at how fast locals ride across this 500 feet long bridge. But for you, it will be a totally new experience to ride across while the bridge swings and sways. If you ever have to define adventure, try and sum up the feelings you have before you start riding on the bridge, while on the bridge and the release you get once you cross the bridge.
Day 6
Dec 31
Saturday
Mariyang to Ranaghat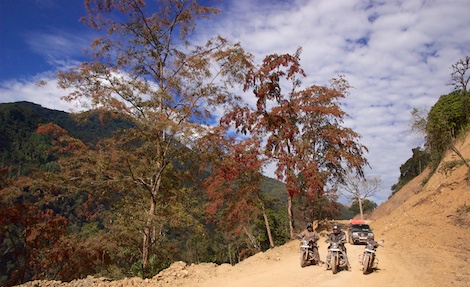 Probably the bumpiest ride in the whole tour, this day you ride through narrow dirt tracks connecting far away villages of Central Arunachal Pradesh. You can't escape the thought that you are riding through nowhere-land. The only thing that will make you feel that you are not the only one on this planet is the occasional village you pass through; otherwise it is just you, the narrow track and the nature around you.
Day 7
Jan 1
Sunday
Rest day at Ranaghat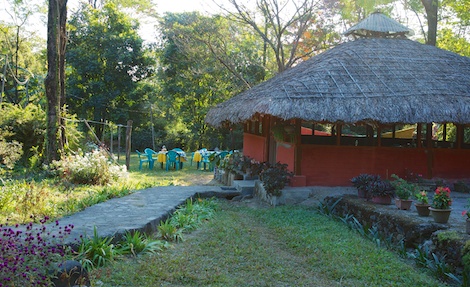 You take a break from the adventure with a rest day at Ranaghat, relaxing and filling up the empty pages of your travel diary. If you are so inclined, you may go for short walks around Ranaghat or for a swim in the Siang.
Day 8
Jan 2
Monday
Ranaghat to Dambuk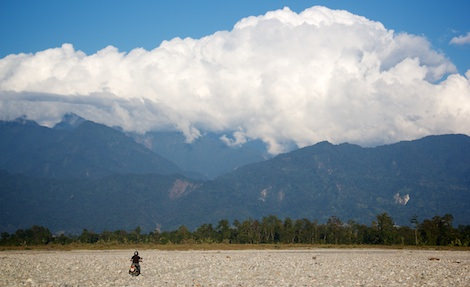 After riding in the mountains for over a week, Arunachal Pradesh will reveal a dramatically new landscape to you. Out go the Himalayan mountains, dense jungles and curvy roads and in come mighty plains, never ending river beds and stream crossings. You negotiate sandy patches along dry river beds and ride through unbelievably narrow paths through nowhere to cross the dry river bed of the Sisri river. You spend the night in Dambuk village.
Day 9
Jan 3
Tuesday
Dambuk to Roing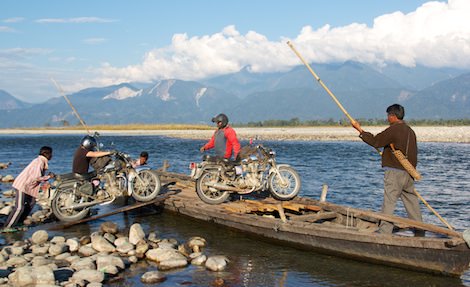 From Dambuk, you start another engaging day in the tour. You ride across one of the most majestic dry river beds in Arunachal Pradesh, the 12 odd miles (20 kms) of the Dibang river. Riding through the riverbed can be best described as "landscape riding". No road, no directions; one is at the mercy of their instincts to ride ahead on a terrain that is completely submerged under water in the monsoons. You also have several water crossings this day - some you ride across and some you cross in a small boat after loading your motorcycle on it. Crossing the Dibang and other river beds is no doubt an adventure, but most importantly it is a spiritual experience in the never ending landscape amidst pristine nature.
Day 10
Jan 4
Wednesday
Roing to Mayodia pass and back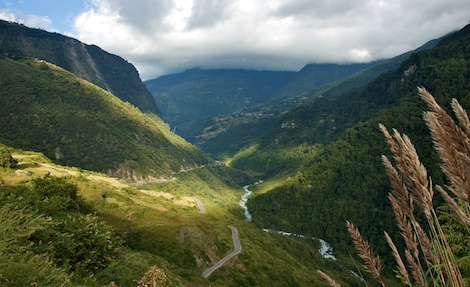 It's the last day of 2014 and to celebrate, you ride to Mayodia pass which lies at an altitude of 8710 feet. The ride is a non-stop climb up to the mountain pass with gorgeous views of the vast Dibang river bed. And if you're lucky, different species of birds that are found only in this high-altitude region.
Day 11
Jan 5
Thursday
Roing to Medo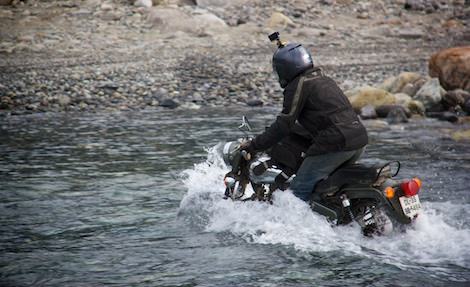 This would be the most fascinating day of your ride. This day, you ride across three dry river beds, miles of narrow jungle dirt tracks and smooth curvy mountain roads. In just one day, Arunachal exposes you to a wide variety of landscapes and elements of nature. Apart from nature, what makes this days ride special is the several villages you pass through, home to the Mishmi tribe.
Day 12
Jan 6
Friday
Medo to Dibrugarh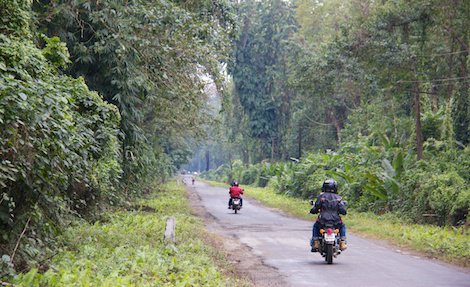 From Medo, you ride south towards Assam. The mountains give way to the mighty jungles and plains of Assam. This day, you ride amidst thick jungles, centuries old tea plantations and mustard fields. You also visit a few Buddhist monasteries enroute Dibrugarh, where you end the ride of a lifetime.
Day 13
Jan 7
Saturday
Dibrugarh to Delhi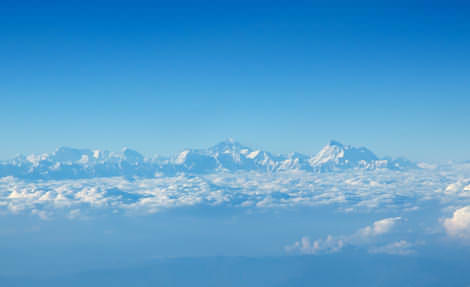 You bid goodbye to the North-East and take a flight out of Dibrugarh.