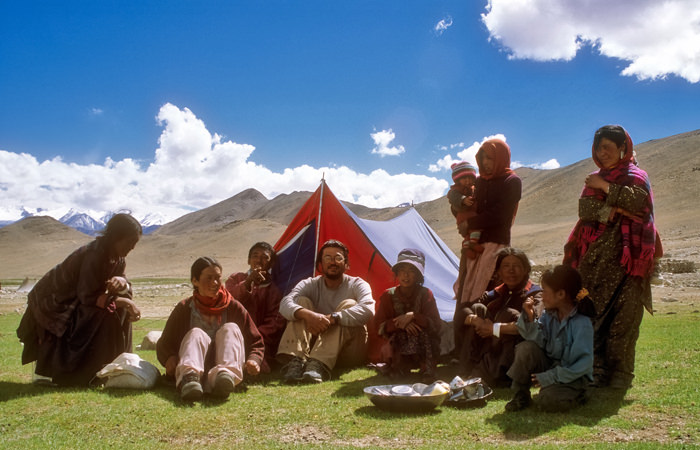 While announcing this new exclusive ride, we can't help but go back to 2001, when we started going on long distance rides to regions on which very little or no information was available. Navigation was through whatever maps were available, by asking the locals and sometimes instinct.
Out of many such rides till now, what still tops our list is Changthang, a 30,000 sq kilometers of vast desert expanse in Ladakh, North India running along the China border. Changthang was so remote, wild, stunningly beautiful and desolate, that it inspired us to make our first award-winning motorcycle documentary film "Riding solo to the top of the World" in 2004. Once motorcyclists around the world saw the film, they wrote to us wishing to visit the place and that is how Ride of My Life was born.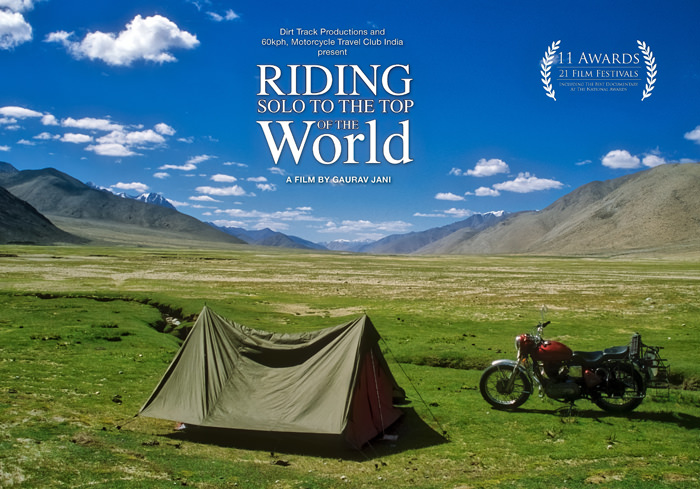 So here it goes, announcing an exclusive ride to the wild Changthang, where very few people and zero tour companies go. Only one ride per year and limited to only 10 riders. Navigating through this wild and unmarked terrain needs a lot of experience, local knowledge, and contacts, especially when you are riding in the middle of nowhere with China and it's border posts in plain sight and through the historic battlefields of India- China War in 1962.
Having visited Changthang several times solo and have lived there for one year at a go. Gaurav Jani, almost got a lawsuit against him from the government for visiting areas in Changthang, where no outsiders had gone before, got arrested by the Border Patrol and warned about Chinese firing bullets at him, so in a quirky way, he knows the place well and he will lead this bare bone adventure ride designed only for riders who want to experience a minimalistic way of travel and see a part of India nobody visits.
Changthang is also home to Chang pa nomads, who wander from one grassland to another with their flock of sheep, goats, and Yaks. An integral part of this ride is to go back in the past by living, camping or staying with Chang pa nomads in their homes or grasslands, learn from the tribe which lives at the highest altitude used by mankind in the World. Part of the proceedings from the tour will be donated to agencies working for better lives of Chang pa nomads and also to the Clean Changthang Campaign.
Here is the trailer of our film Riding solo to the top of the World, it will give you a fair idea on what's in store for you on this ride.
Tour dates: 6th to 14th August - 9 days. Tour starts and ends in Leh.
Tour cost: for Rider Rs 79,990/- Sorry, no pillions allowed on this ride.
Please note, As this tour runs along the China border, admission is restricted to Indian Nationals only. We know it is a bummer but can't bypass government rules.
If you wish to be part of this unique ride, write to us at info@rideofmylife.in or call at +91 94087 15641 or +91 98688 77479 for more details.
Happy Trails, Team Ride of My Life
{ 0 comments }