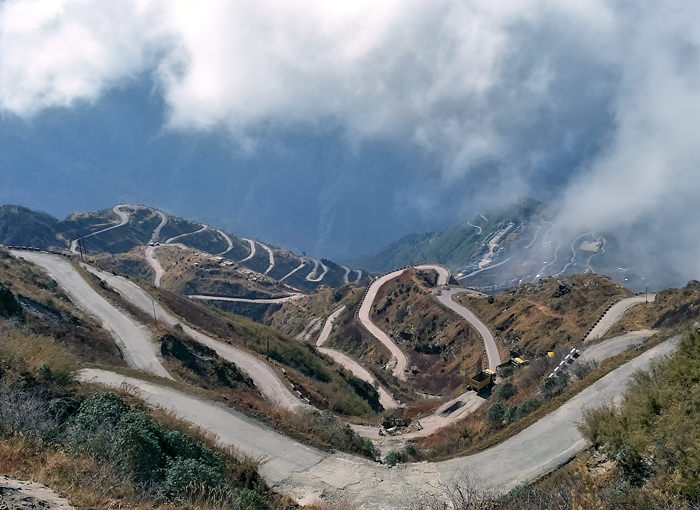 We are glad to announce yet another ride to the enchanting Himalayas, in the state of Sikkim in North-East India. A motorcycle ride to Sikkim has it all. From riding in the plains to oxygen deprived 17,800 feet. A motorcyclist's delight is the famous 56 hairpin bends at Zuluk. Plenty of rough roads amidst pristine beauty with several lakes and waterfalls. All in a land which has preserved it's heritage and culture till date after all Sikkim was a different country till it merged with India in 1975. Details of our Sikkim ride are here
Moving to the other side of the Himalayas, our popular Ladakh and Spiti tours are fast filling up, do contact us soon if you are interested as unlike other tours companies who take unlimited riders, we restrict the group size to 16 on all our tours.
If you are looking for an ultimate roller coaster ride and adrenaline rush, we recommend you check our two expedition grade rides to Pangi Valley and Arunachal.
For riders, looking for a cultural and medium level adventure, dates for Rajasthan and Bhutan have been announced too.
With couple of thousand happy customers so far and carefully planned routes. we hope to see you in one of these tours in the near future for a ride of a lifetime.
Safe Travels, Team Ride of My Life