Our budget tours to Ladakh in 2015 were a big hit. In all, we did 12 tours and transformed the lives of 228 riders forever. After all, one never really comes back from a ride in the Himalayas!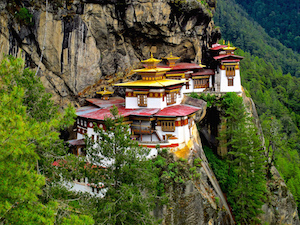 Continuing our love affair with the mountains, we're announcing tours to a destination that many of you have been asking for. The Ride of My Life way of travel is now visiting the Kingdom of Bhutan. A small country nestled in the Himalayas, Bhutan has dense forests, ancient monasteries, happy people, and most importantly, curvy mountain roads. If you'd like to ride a Royal Enfield motorcycle through this tranquil land this November, sign-up here.
Our last tour to Arunachal was supposed to be our last, but it does seem like a shame to let go of such an amazing and unique experience. Trust us, you don't want to miss the adventure that Arunachal offers. Where else would you get to ride across hanging bridges, ferry the motorcycle through mighty rivers, ride across vast river beds, pass through dense jungles, ride on the mighty Himalayas and live with indigenous tribes? All within the span of 2 weeks? Bring in the new year on a high note. Ride with us to Arunachal.
This video by Wango, one of the riders on our last tour, sums it all up beautifully!

We will be announcing our 2016 ride schedule for Ladakh soon, wherein we would be introducing a few new tours that combine motorcycle rides with trekking in the magical landscape of Ladakh. Sign-up on our mailing list to get updated on the same.