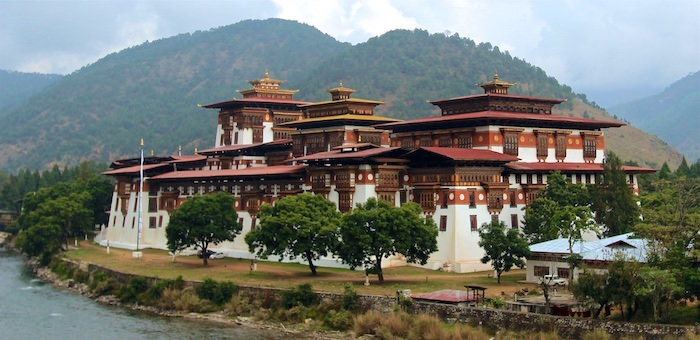 To begin with, Happy 2016! Cheers to the new year and to new beginnings. We at Ride of My Life are excited about 2016, as the tour to Bhutan we announced last year now rolls out yearly.
A guiding principle for Ride of My Life has been to only do tours where we as motorcyclists are convinced that after completing a tour, a rider will go back home saying that "this was the ride of my life!". Bhutan does that and much more. The curvy mountain roads, beautiful valleys, picturesque landscape, unique Bhutanese architecture, local cuisine and most importantly, the down to earth and friendly locals make every traveller feel warm and fuzzy at the end of his/her journey in this magical land.
In line with its national policy of reducing the overall impact on its environment, Bhutan limits the number of tourists entering the country. This makes Bhutan an expensive country to travel in as anything to do with tourism is heavily taxed. From our extensive travels there we have conjured up tours that are economical and fun for both Indians and non-Indians. Since Bhutan has different formalities for each, we have designed two separate tours - one for Indian citizens and another for non-Indian citizens.
If you are on the fence, we do have other options for you to consider. Tours to Ladakh in North India - that remain extremely popular and are fast filling up - and One Crazy Ride, our expedition-grade tour to North-East India. Do let us know the road you wish to take in 2016.
If you are wondering what Kuzu Zampola means, it is "Hello" in Bhutanese. We've also picked up some colorful language from there. More on that when we ride together ;-)